I just thought I would write a short post for an 18 year old girl who lost her life yesterday over something so senseless… You can read the news report so far by copying and pasting the link(s) below:
http://weblogs.baltimoresun.com/news/crime/blog/2011/09/bowie_state_student_arrested_i.html
http://weblogs.baltimoresun.com/news/crime/blog/2011/09/how_bowie_state_killing_spread.html
I know the world is full of crazy people; it's been full of crazy people since ancient times and if anything people are becoming crazier as the centuries pass. To think that someone, Alexis D. Simpson in this case, could become so enraged that she'd stab her own roommate in the neck, is crazy. What makes the whole situation worse is that the altercation started over the turning off of an ipod!!! Can you imagine??! Families' lives changed forever due to an argument over an iPod.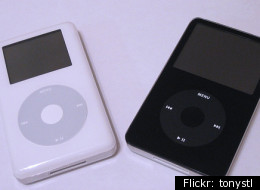 I try to put myself in the situation, in Alexis' shoes specifically, and wonder if there could ever be an argument, that I started, that would be serious enough for me to try to kill my roommate. I don't think that I could ever come up with a logical scenario. I understand that this was probably the result of weeks, maybe months of tension between the two girls but I don't even have to take a guess to know that there were no previous situations, especially not this one, that would justify taking a life.
I send my condolences to the Frazier family and I hope that proper justice is served… Humanity as a whole must do better..